Dear readers, I was asked if I could tell a little more about myself, to get an idea of who is behind these blogs. Well, I'm happy to do that. I like to add a personal touch rather than just talk about products. I will also put more pictures in the next blogs!
Well, here we go! My name is Nadia Kadirbaks. I have reached the age of 30 and I live in the north of the country, in Groningen, together with my boyfriend Melvin and 2 little sons. Melvin and I have been together for almost 14 years. You could call us 'High School Sweethearts' ;). Our first son is called Julian and he is already 5. Very cliché, but it goes so fast ....
Our youngest is Liam and he is 2 years old. I also have 2 cats named Smokey and Bandit. And yes... Smokey is black with some white markings and Bandit indeed has a black spot around his eye.
After high school I pretty quickly realized that I wanted to work with people. I love being around people and I have always been very open and social. I love chatting about all kinds of things, but also about serious things with sometimes even a friendly discussion. From an early age I have always been someone who enjoys makeup and hairstyles: fun to make up others, to do their hair and style it, so to speak. When I had got my VMBO-diploma I started to study to become a beautician. Great fun of course, working with makeup and beauty was totally my thing. Yet this study was not quite the right choice. I did finish it after 3 years of hard work.  After this study I decided to take a course in make-up and at the same time do the hairdressing course. I quickly realized that this is totally my thing. I have also completed these studies.
After a few internships I ended up at Tuinenga Kapsalons in the city. Nice, a combination salon. I could work as a hairdresser, but also as a beautician and make-up artist. I had the opportunity to do some really nice things there and I am still happy that I have been working there for 9 years now. However, I also have a different function, namely salon manager. I still work with some of the colleagues who trained me to where I am now. Unfortunately, the beauty salon is no longer there. The focus has shifted to the hair salon with the addition of bridal hairstyles and make-up. This is of course right up my alley and I certainly get satisfaction from it. In my job I'm also one of the people who trains the trainees and if necessary, I am the point of contact for technical questions. I've noticed, especially over the past year, that this is really something I want to do more in the future. But at the moment, I really enjoy working in this salon and with my colleagues.
I also work out at the gym twice a week and I'm still thinking about whether I want to go horse riding again. It's just a matter of seeing if I can fit it all into my schedule in terms of time. I'm someone who quickly wants 'too much' and therefore wants to do too much. 24 hours is sometimes too little in a day for me. But relaxing is important to me and some find that in lots of sports or time spent on hobbies and friends and others find that by reading on the couch. Fortunately, we are all different.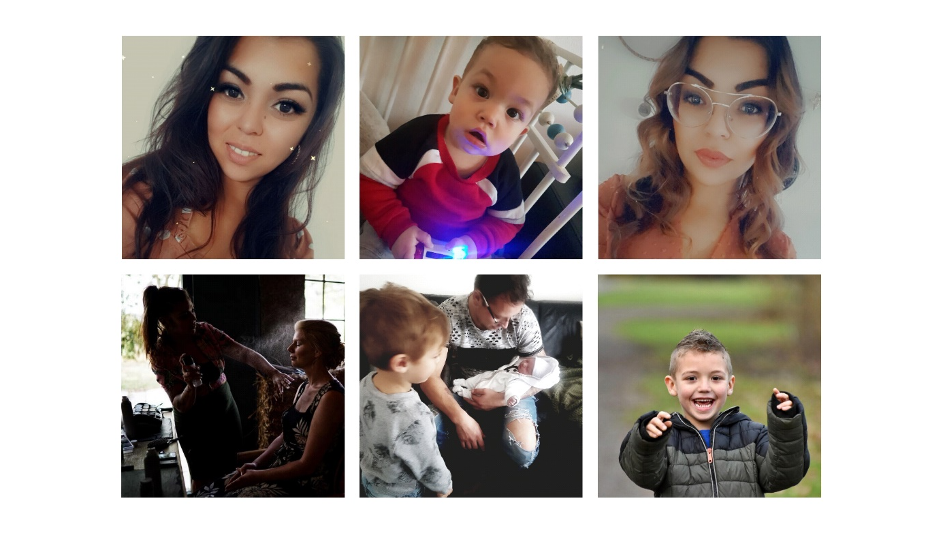 Well ... that was it for a while, I think? If not, ask away. As I said before, I'm an open book, so don't hesitate to ask burning questions!
Greetings,
Nadia