How was your week? Mine was hectic. After sitting at home for several weeks waiting for more to be revealed about the upcoming press conference, a lot of things are now changing internally at our company in the meantime. Change is good. It gives room for adjustments and it can give certain insights. Because I can't work in the hair salon and because the make-over of the salon was done during the last lockdown, we are now working with 3 girls from the team on the web store.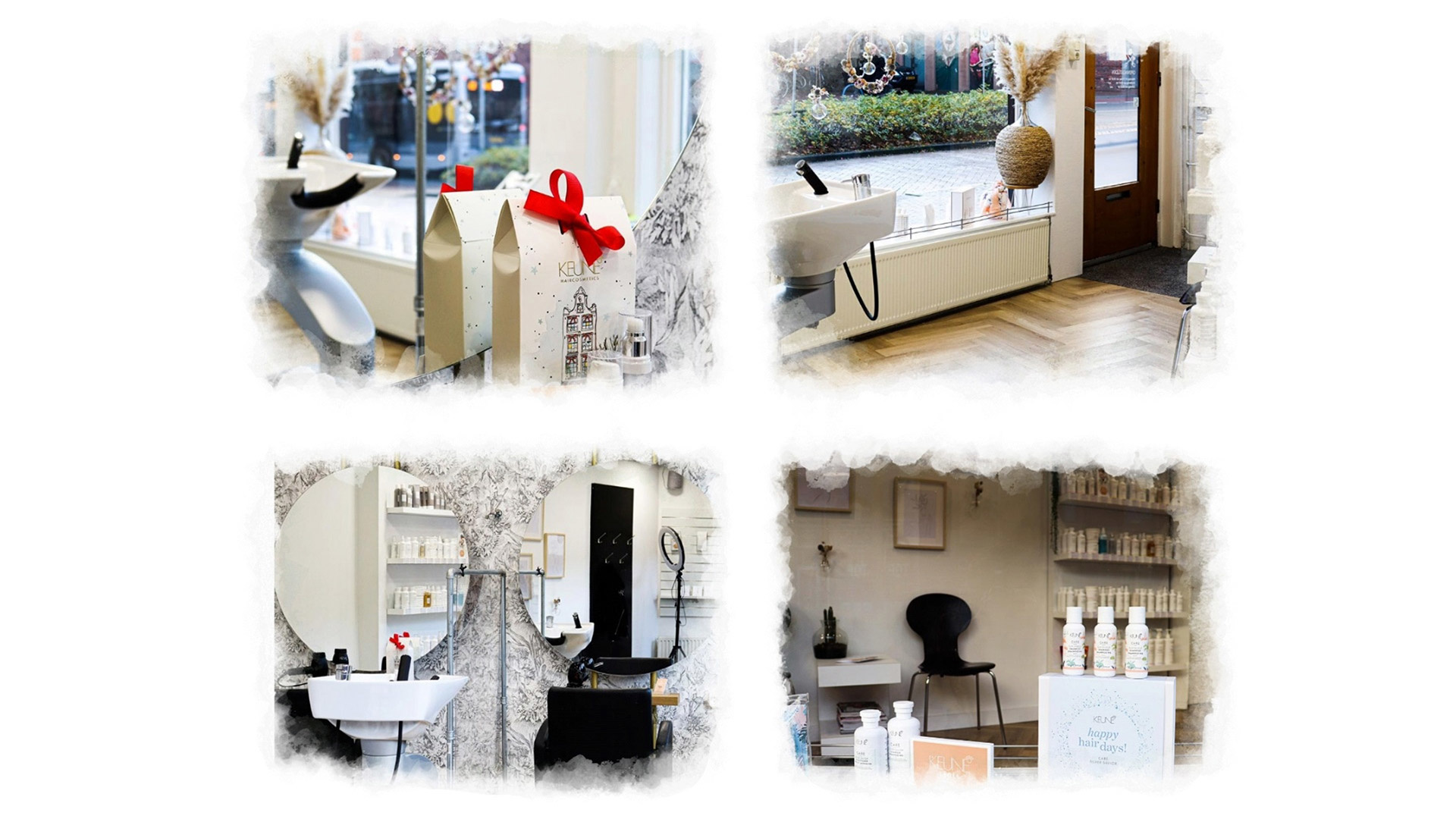 A lot is going to change there. My colleague Lisette is going to take over the shop from another colleague. I try to assist as much as I can at this moment. It is wonderful to be able to do something in terms of work again. At the moment it is about 2 days a week packing for WOW Haircosmetics. Of course, I also write blogs for the website and I have appointments with the other salon manager to make plans for when the doors of the hair salon can open again. There are also plans to expand the assortment. My colleague is going to approach suppliers of beauty products and I am going to see if we can expand with nice brands in terms of hair products and even styling tools.
I love it... styling tools I mean. I often style, curl and blow dry my own hair. Because I believe it gives that little extra. Many people think it takes an extra hour in the morning. I can tell you that it doesn't have to. You just need to have the right products and tools, and you can be all set in just under 15-30 minutes. I personally have 4 tools that I use a lot. My product choice depends a little bit on the tools I use.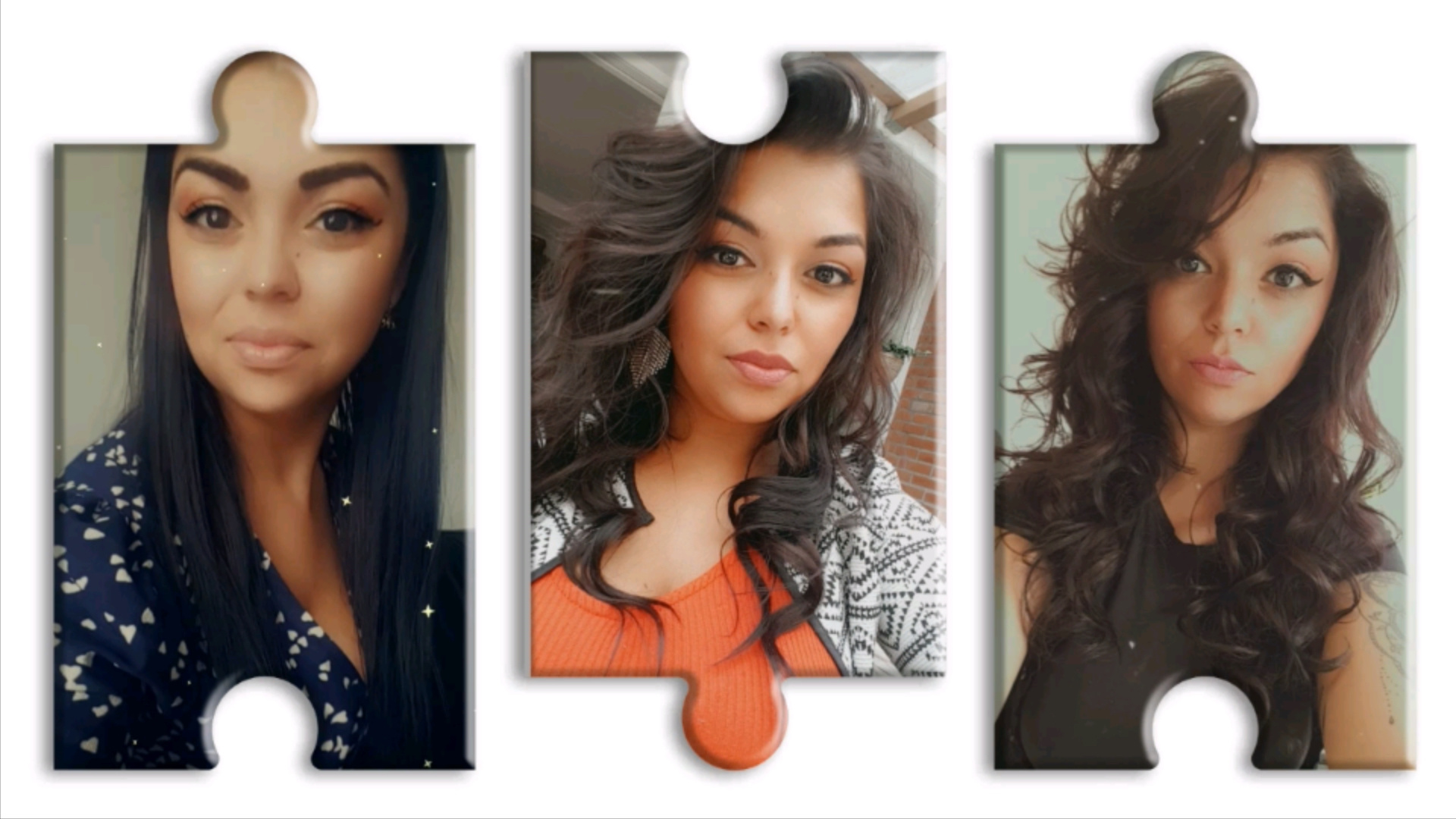 If I am going to style my hair with the straightener, I use a heat protectant after washing. I use the Hot Iron Spray before I blow dry my hair with the blow dryer. It makes my hair stay straight a lot longer and it makes it feel smoother. I don't have a lot of hair myself, so if I use the straightener, I'm done in 10-15 minutes. A little Gloss Spray in my hair and I'm ready to go.
With the blow-drying brush, I have another ritual. After washing I use the Blowout Gelee. 1 or 2 pumps in towel dry hair is enough. I never feel like blow drying my hair for very long, so I will first kind of fluff my hair dry. I make sure that the roots are dry. The lengths can remain slightly damp, because I use the hair-drying brush to smooth them. I prefer to create a slight wave in the hair. When I've done that, I let the hair cool down a bit and style it with a little Satin Oil Treatment. If I want a little more volume, I sprinkle a little Volume Powder on the roots. But that just depends on what kind of outfit I'm wearing.
My favorite styling tool is the curling iron. I use a 25mm curling iron. It gives a slightly smaller curl, but it lasts longer than a 40mm curling iron. It just stays in place more firmly. With this tool I also ALWAYS use a heat protectant. Preferably a spray though (Hot Iron Spray), because it doesn't get as heavy. I then make my hair completely dry. I often take sections of different thicknesses, the longer lengths smaller than the shorter ones. Once I've put all the curls in, it's important that it cools down well. So, while I'm cooling it down, I do my makeup. When I'm done, I use the Style Defrizz Serum.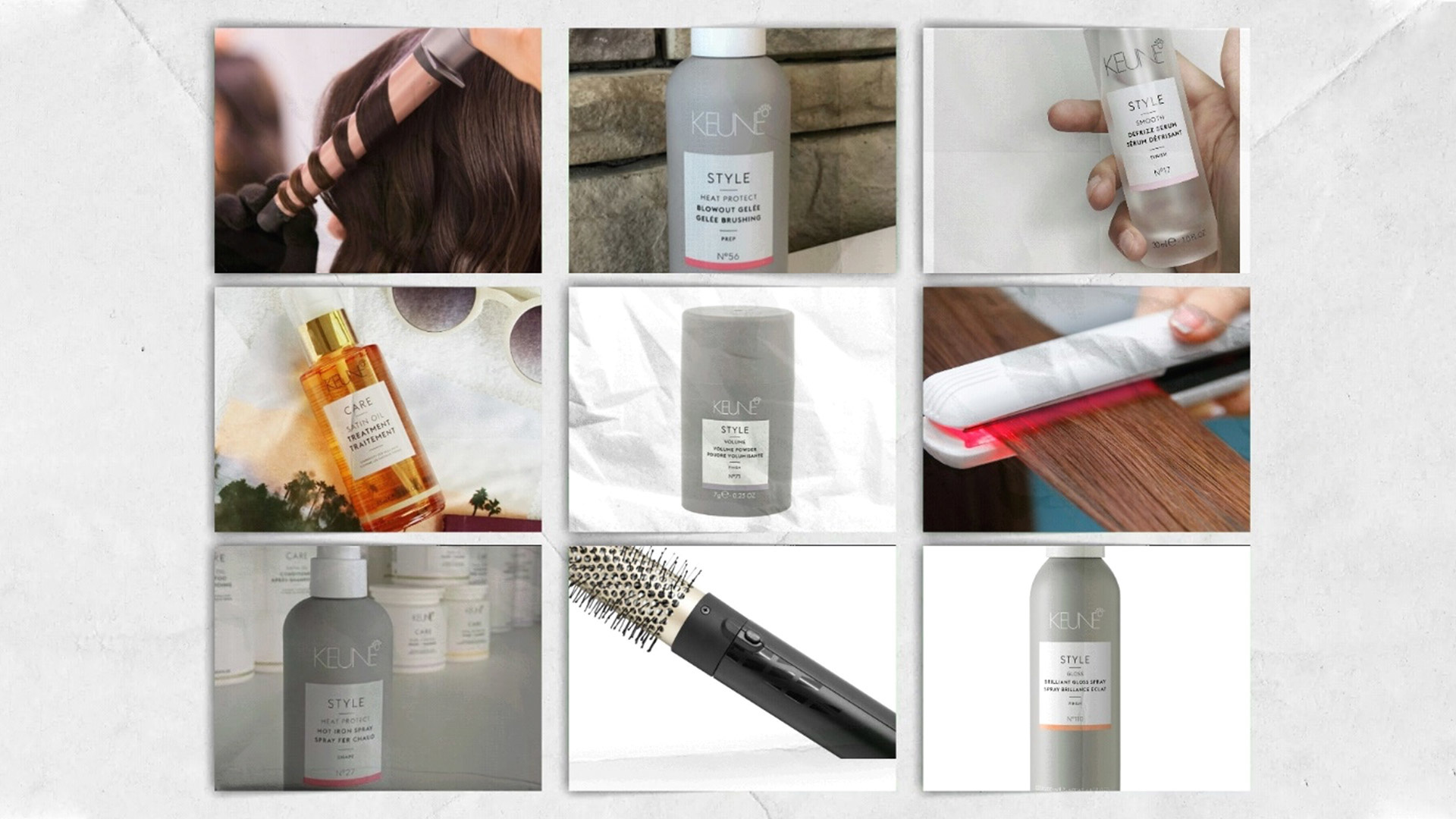 For prices and more information, check out our online store. The styling tools will be on our site as soon as possible and then I will definitely sacrifice myself to try them out for you guys, I certainly don't think that's a punishment! See you soon and if you have tried a product, please let me know what you think!
Love and greetings,
Nadia